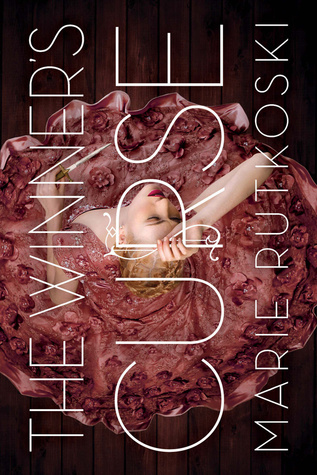 Title: The Winner's Curse
Author: Marie Rutkoski
Publication: March 4th 2014 by Farrar Straus Giroux
Series: First book in trilogy
Genre: Fantasy, YA
Copy: Paperback, bought
Summary:
They were never meant to be together. As a general's daughter, seventeen-year-old Kestrel enjoys an extravagant and privileged life. Arin has nothing but the clothes on his back. Then Kestrel makes an impulsive decision that binds Arin to her. Though they try to fight it, they can't help but fall in love. In order to be together, they must betray their people . . . but to be loyal to their country, they must betray each other.
Set in a new world,
The Winner's Curse
is a story of rebellion, duels, ballroom dances, wicked rumors, dirty secrets, and games where everything is at stake, and the gamble is whether you will keep your head or lose your heart.
My Review: Okay, first, can we just take a second to admire the cover. *sigh* I have heard so much about this book, and I was finally convinced to read it. I went into this book having some pretty high expectations, and I was not let down! I love everything about this book. Kestrel is such as strong character, and I like that she is not that good at fighting. It seems like in every dystopian and fantasy book, the main character is always an outrageously good fighter, so it was refreshing to read about someone who is more of a average fighter. I also just really love her character. She follows her heart, and she is extremely selfless, even in tough situations. As for Arin, I like the fact that he wants a better life for himself. He loves Kestrel, but he doesn't throw everything away for her, which makes him more realistic to me. The plot is fast, and the world building is fantastic (not very unique though). The ending is very frustrating. I won't be able to think about anything else until I get the next book in my hands! Overall, I would recommend this to any YA fantasy lover out there!!